YOUNG ADULT | CARNEGIE HALL
The Young Adult Series assembles some of the most talented college-aged and young adult performers to experience the thrill of working with master conductors and performing on the famed Stern Auditorium / Perelman Stage at Carnegie Hall.
2023 Young Adult Honors Performance Series at Carnegie Hall (Instrumental Only)
We're pleased to invite high school graduates aged 18-25 to apply for the Young Adult Honors Performance Series. The Young Adult Series challenges next-level musicians to further their skills, network with other talented musicians, work with renowned conductors, and ultimately take part in an advanced Carnegie Hall performance. When not rehearsing and performing, selected Finalists will be able to explore opportunities in music, experience the best of New York City arts, and get to know other musicians from around the world.
Rolling Admissions opportunities may be available for select parts, click here to learn more about Rolling Admissions, or email honors@honorsperformance.org. The Rolling Admissions process offers performers who have missed the regular application deadline, the opportunity to join the Series waitlist, if available.
Perform in the elite Honors Performance at Carnegie Hall.
Work with a master conductor and build your performing resume.
Rehearse and interact with other similarly driven musicians.
Commemorate your accomplishments and enjoy time with other selected vocalists during the Finalist Celebration.
Attend a Broadway Show, interact with a panel of professional New York City musicians, and take part in a workshop led by Broadway cast members.
Sample Itinerary

(Selected Finalists, see your acceptance materials for a more detailed itinerary)
Day 1

Morning: Travel to New York City
Afternoon: Make your way to the Series hotel and check in
Evening: Mandatory welcome meeting and panel discussion with New York City music professionals
Day 4

Morning: Final rehearsal
Afternoon: Carnegie Hall performance
Evening: Finalist Celebration cruise on the Hudson River
Day 2

Morning & Afternoon: Seating and rehearsals
Evening: Broadway show (show options will be announced along with Finalist selections in October)
Day 5

Morning: Farewell and program check out
Afternoon: Depart New York for home
Day 3

Morning & Afternoon: Rehearsals
Evening: Broadway workshop led by current cast members
Scholarship Opportunities
The Honors Performance Series is dedicated to bringing together talented international student performers. Partial scholarships are available to full-time students to ensure that performers of all economic backgrounds may participate in this unique performance honor at Carnegie Hall. The scholarship application will be made available following program acceptances. Please contact us at +1-800-503-0807 to learn more.
The Series is additionally proud to share a number of fundraising ideas with selected performers. Click here for more details.
The 2023 program tuition includes the following:
All rehearsals, including equipment and sheet music
All production and services for the Carnegie Hall performance
All shown activities, including a Broadway show, celebration, and other activities
Ground transportation to activities during the program (arrival and departure transportation—flights, trains, etc.—to and from the Series hotel is the participant's responsibility)
Exposure to and learning from a world-class conductor for the program duration
Guides for activities outside the hotel (if desired) and program staff to assist participants in New York
Four nights' lodging in a highly rated, centrally located hotel (four participants to a room, each featuring two double beds) with on-site staff
A 24-hour staffed emergency office in New York City to handle any unexpected circumstances
24-hour access to Doctors on Call, our U.S.-based medical support through The George Washington University Hospital, during the program
Extensive traveler insurance while on the program
Please Note: Transportation to/from New York and meals are the responsibilities of the participant and are not included in the program cost.
Important Health and Safety Information
Due to the coronavirus pandemic, we're in the process of evaluating certain program elements for 2023 to ensure they meet the most current public health standards and guidance. Current guidelines at Carnegie Hall and some indoor venues in New York City require proof of COVID-19 vaccination. All applicants should be aware of the possibility that COVID-19 vaccinations and/or testing may be required to participate in the program. When applying, please review our Standard Cancellation Policy that governs all requests to withdraw from the program.
The health and safety of our participants is always our top priority. If anything changes from what's listed on this website, we'll inform enrolled participants via email as soon as possible. Click here to learn more about our health and safety efforts.
Tuition and Payment Plan for Selected Finalists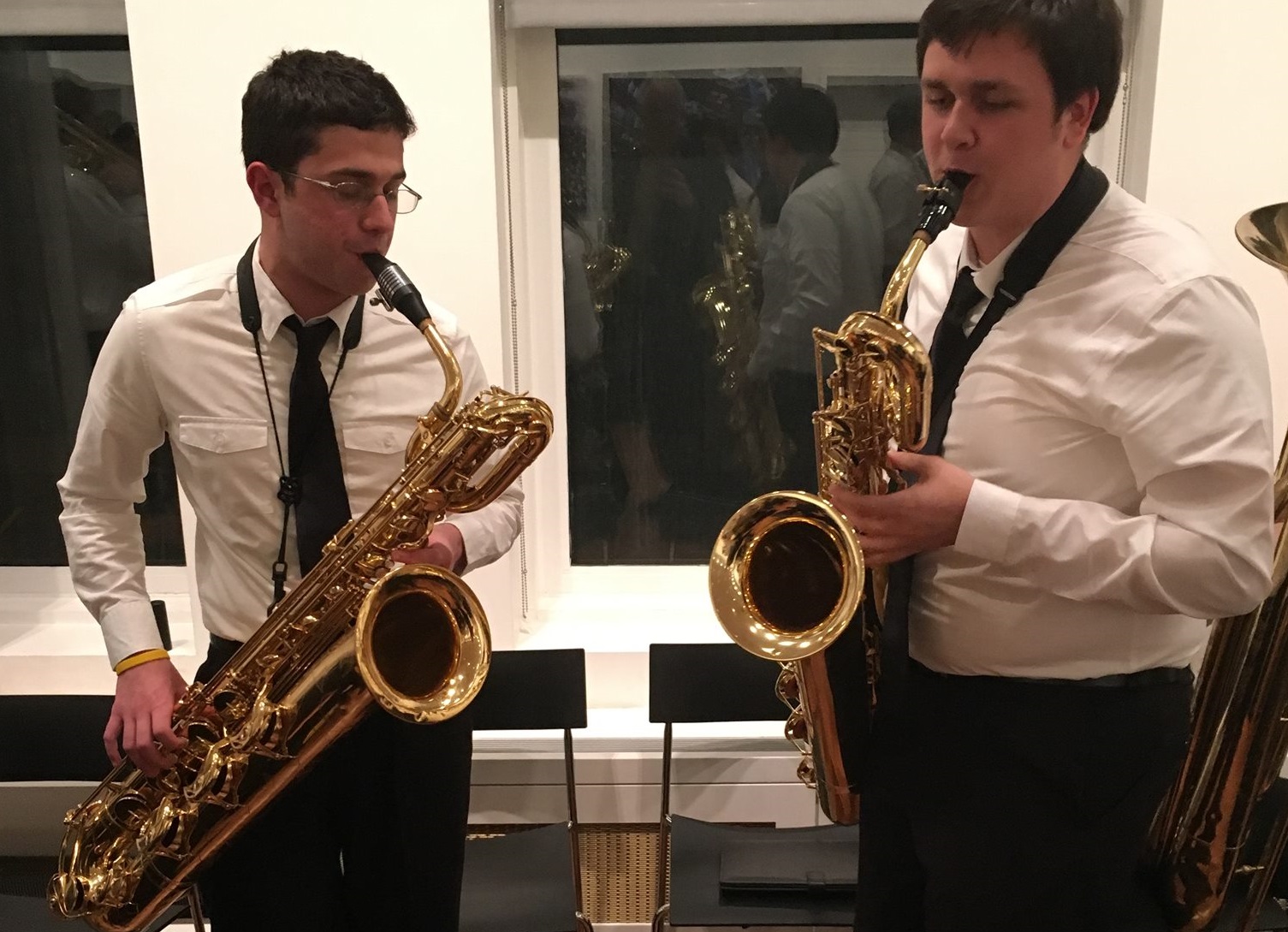 2023 Program Tuition: $2,249 US
Selected performers have the option to satisfy the full tuition upon acceptance or follow a payment plan, which spreads out the tuition amount between the date of acceptance and the program start date.
Payment plans are generated at the time of acceptance, and monthly payments are automatically charged to the participant's credit card on the first or 15th of the month. Accepted Finalists can review additional details by logging into my.honorsperformance.org and clicking "Payment".
"

Everywhere in the world, music enhances a hall, with one exception: Carnegie Hall enhances the music.

"
Isaac Stern
Violinist and Savior of Carnegie Hall
The Honors Performance Series is proudly presented and operated by WorldStrides.