HIGH SCHOOL | SYDNEY OPERA HOUSE
Performing at Sydney Opera House is an honor reserved for elite student performers. Selected Finalists experience music in new ways during their international performance adventure.
2018 High School Honors Performance Series at Sydney Opera House
The High School Honors Performance Series at Sydney Opera House builds upon the heritage of the Carnegie Hall Series and challenges accomplished 9th-12th grade musicians at one of the world's most recognized and revered performance institutions: the Concert Hall at Sydney Opera House. Selected Finalists will spend six days in Sydney, where they will study under master conductors, experience the highlights of "the Harbour City", and get to know accomplished musicians from around the world.
Perform as part of the Honors Choir or Honors String Orchestra at Sydney Opera House.
Work with master conductors and build your performing resume.
Rehearse and interact with other Finalists from across the world.
Celebrate your accomplishments on a Finalist Celebration Cruise on Sydney Harbour.
Experience the highlights of Sydney, including a day trip into the Blue Mountains and see some of Australia's famed animal species, such as kangaroos, emus, and koalas.
Sample Itinerary

(tentative and subject to change)

Day 1
Wednesday, July 18, 2018
Morning: Arrive in Sydney (note: depending on your city of origin, you may need to leave home as early as Wednesday, July 5, to arrive in Sydney for the start of the program)
Afternoon: Meet your Chaperone and explore Sydney, including a stop at Bondi Beach
Evening: Hotel check-in and welcome meeting
Day 2
Thursday, July 19, 2018
Morning & Afternoon: Seating and rehearsals
Evening: Explore and take a ghost tour of Sydney's famous historic district, the Rocks
Day 3
Friday, July 20, 2018

Morning & Afternoon: Rehearsals
Evening: Finalist Celebration Cruise in Sydney Harbour (includes breathtaking views of your performance venue!)
Day 4
Saturday, July 21, 2018
Morning: Final rehearsal
Afternoon: Concert preparation and sound check
Evening: Opera House performance
Day 5
Sunday, July 22, 2018
All Day: Blue Mountains day tour (ride the steepest passenger railway in the world, drive to Echo Point to view the Three Sisters rock formation, encounter Australian wildlife up-close at a wildlife park, and more)
Day 6
Monday, July 23, 2018
Morning: Farewell and return to the airport
Afternoon: Depart for home
Scholarship Opportunities
The Honors Performance Series is dedicated to bringing together talented student performers from across the world. Need-based partial scholarships are available to ensure that performers of all economic backgrounds may apply for this unique performance honor at Sydney Opera House. Please contact us at +1 (800) 503-0807 to learn more.
The Series is additionally proud to share a number of fundraising ideas with selected performers, including our Gift of Performance E-Card, which many Finalists have used to raise their full program cost! Click here for more details.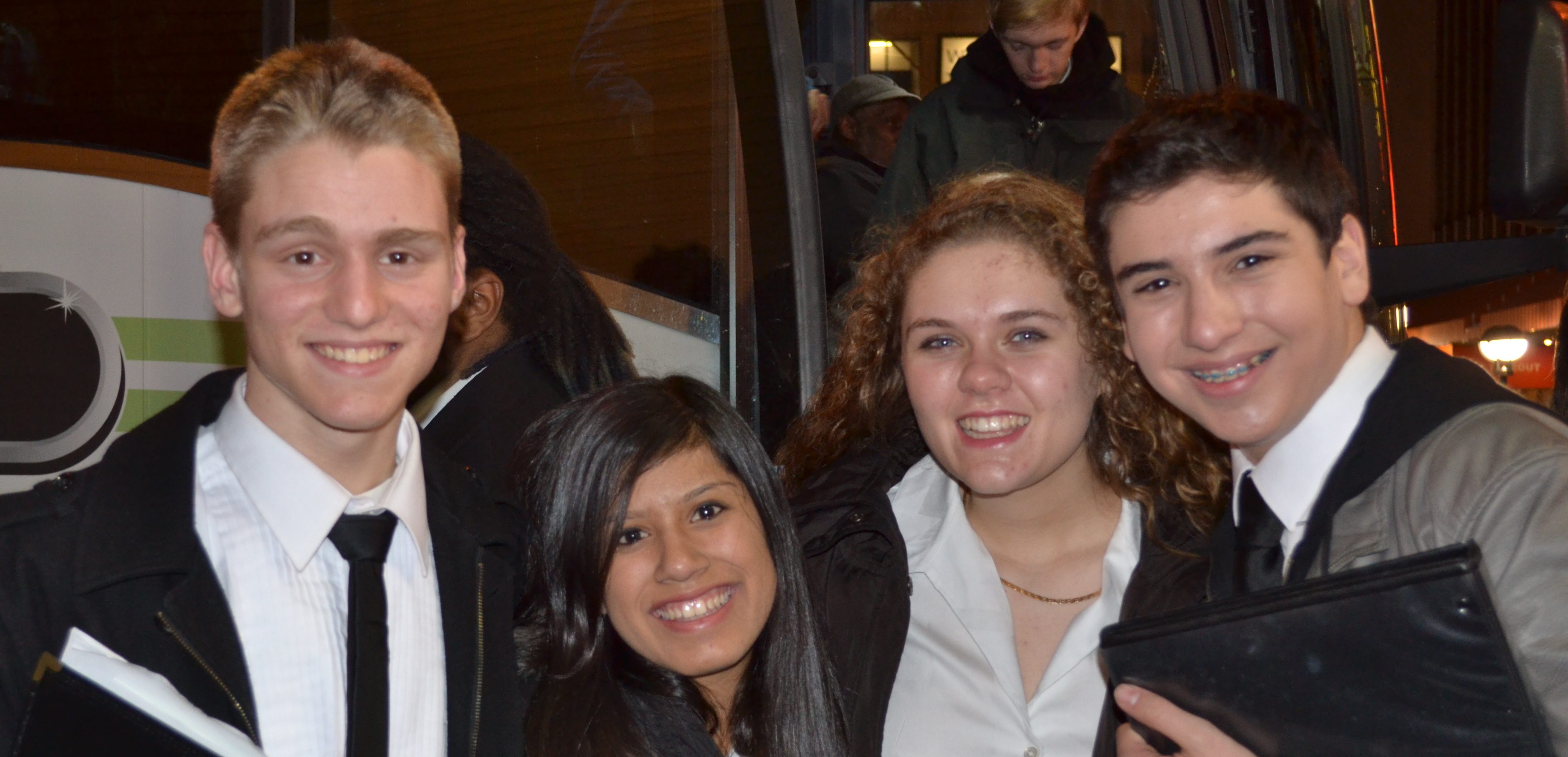 Program Components and Cost
The cost for selected Finalists for the 2018 High School Honors Performance Series at Sydney Opera House is US $2,349 and includes the following:
All rehearsals, including equipment and sheet music
All production and services for the Sydney Opera House performance
All shown activities, including sightseeing, celebration, and other activities
All ground transportation during the program, including transfers between the assigned airport and hotel (flights to and from Australia are the responsibility of the participants; additional information about the option to participate in a group flight will be distributed to Finalists after acceptance)
Exposure to and learning from world-class conductors for the program duration
Student chaperones, city touring guides, and program staff
Five nights' lodging in a centrally located, student-friendly hotel with staff onsite to ensure a good stay
A 24-hour staffed emergency office to handle any unexpected circumstances
Around-the-clock access to one of our George Washington University Hospital doctors on call for US-based medical support during the program
Extensive traveler insurance while on the program
Payment Plan for Selected Finalists
If selected, performers have the option to satisfy the full program expense at once or may follow an optional payment plan:
$295 US deposit due with application (all but a $10 US application review fee is returned to the applicant if not selected)
November 30, 2017: $325 US due
December 29, 2017: $325 US due
January 31, 2018: $325 US due
February 28, 2018: $325 US due
April 6, 2018: $325 US due
Final Payment Deadline (May 17, 2018): Any remaining balance due
"

Walking onstage at the Sydney Opera House feels like entering a sacred Australian space. A space where souls can be transported by the power of music.

"
Benjamin Northey
Australian Conductor and Composer
The Honors Performance Series is proudly presented and operated by WorldStrides.