HIGH SCHOOL | MUSIKVEREIN
We're pleased to invite qualified music educators to join us in Vienna, Austria as program Chaperones.
Music educators are invited to become a part of the 2022 High School Honors Performance Series at the Musikverein by applying to be a Series Chaperone. This is an amazing opportunity for educators to work with some of the best high school musicians selected from an international pool of applicants, learn from world-class conductors, experience Austria, and become an integral part of a Musikverein performance.
Chaperones serve a critical role, ensuring the safety and security of all students while participating in the Series. Chaperones act as Series representatives and work to ensure the well-being of Finalists while also having a great time!
Program Dates: Thursday, July 28 to Tuesday, August 2, 2022
Chaperones must arrive the day before selected Finalists (Wednesday, July 27). Lodging will be provided, and on-site training will begin the day of Chaperones' arrival.
Selection Process:
Applications are due to the Series on May 20, 2022. Applications received after this date will be reviewed on a space-available basis.
New applicants will participate in the interview process with our Human Resources department.
Applicants will be notified of their status in late-May 2022. Notifications will be sent by email, and Chaperones will receive instructions on booking travel to and from Vienna, Austria upon acceptance.
We depend on Chaperones to fulfill an essential component of the program. Once Chaperones are selected, the Series expects them to participate fully in the program (including online training and pre-program tasks) and complete their individual roles to the best of their abilities.
Health and Safety Notice: The physical and mental well-being of program participants and staff is always our top priority. In order for everyone to fully experience all the program has to offer, all program participants and staff must be fully vaccinated against COVID-19 (at least two weeks have elapsed since the second dose of a two-dose vaccine or a single dose of a one-dose vaccine) to participate. Chaperones will be asked to provide proof of vaccination and may undergo pre- and on-program COVID-19 testing.
Qualifications: Chaperones should have a strong music background, experience working with students, and a desire to help make this an unforgettable experience for the Finalists. Family members, boosters, and other non-music personnel are not eligible for this position. While all music directors are encouraged to apply, preference is given to directors who have Finalists participating in the Series, who have participated by nominating students for the program, or who have a demonstrated record of developing student performers.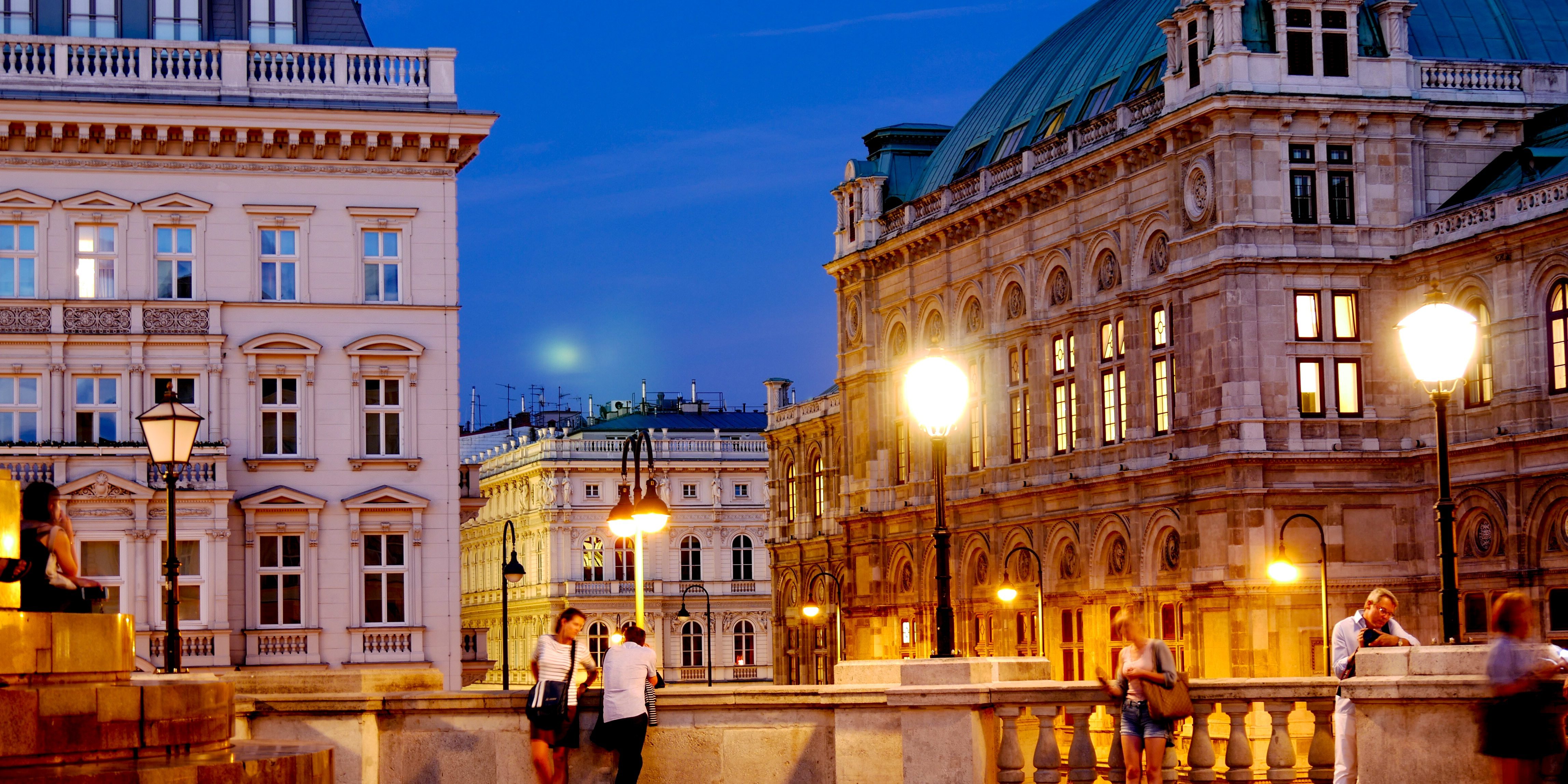 Day 0 (Staff Arrival & Training)

Morning or Overnight: Travel to Vienna, Austria

Afternoon: Chaperone welcome meeting and training (hotel check-in begins after 3 p.m.)
Evening: Free time in Vienna, Austria
Day 1

Morning: Finalists arrive in Vienna, Austria

Afternoon and Evening: Half-day sightseeing tour around Vienna
Day 2

All Day: Full day sightseeing tour around Vienna and Salzburg
Day 3

Morning: Rehearsals and mandatory Chaperone meeting

Afternoon: Rehearsal
Evening: Evening Viennese performance
Day 6

Early Morning: Finalist farewell and departures

Afternoon: Chaperones dismissed after all Finalists have been checked out (do not plan travel earlier than 12 p.m.)
Day 4

Morning: Tour of Schonbrunn Palace

Afternoon: Rehearsals and mandatory Chaperone meeting
Evening: Rehearsals and free time
Day 5

Morning: Final rehearsal

Afternoon: Musikverein performance
Evening: Finalist Celebration
"

Everything was done with safety and comfort in mind. The Honors Performance Series did a marvelous job of protecting our young students with competent Chaperones, excellent transportation for families, awesome activities for first-time visitors to the Big Apple. I truly can't think of anything I would change.

"
Rosemary
Family Program Participant
The Honors Performance Series is proudly presented and operated by WorldStrides.