HONORS PERFORMANCE SERIES
Gift of Performance E-Card
Your friends and family can help to send you on the performance experience of a lifetime. Requesting contributions towards your Honors Performance Series program is quick and easy with our new e-cards!
Sending an e-card is not only easy to do but it's also our most successful fundraising tool! Raise money for your trip by sending an e-card to friends and family.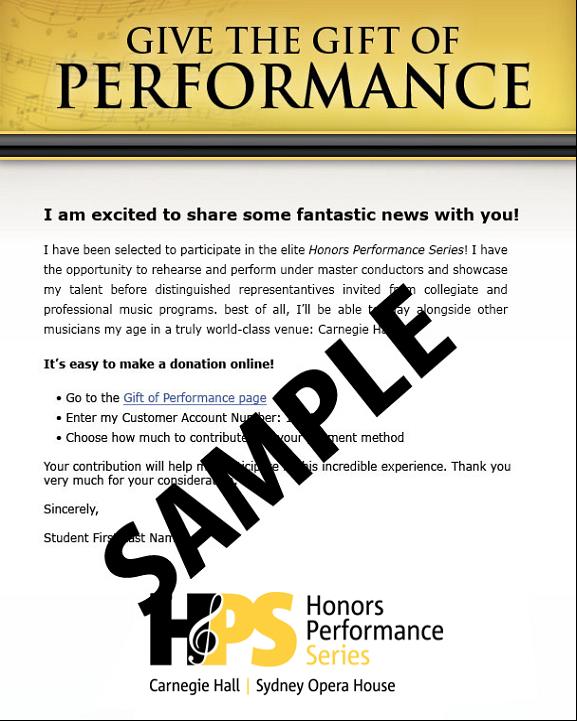 Setup Your E-Card

Enter your email address and the email addresses of your friend or family member.

Fill in your First and Last Name and Customer ID Number.

Select the performance venue you are raising money to attend.

Complete the security field.

Click the send button to submit the request.

For additional information, call us at 1-800-503-0807
The Honors Performance Series is proudly presented and operated by WorldStrides.




1359 Broadway, Suite 1504, New York, NY 10018
For additional information, call us at
+1-800-503-0807
or email us at
honors@honorsperformance.org