YOUNG ADULT | SYDNEY OPERA HOUSE
College-aged and young adult vocalists are invited to apply for selection into the Young Adult Honors Choir. Applications are adjudicated by the expert music professionals from the Honors Selection Board.

Selected Finalists receive the once-in-a-lifetime opportunity to work with and learn from a renowned conductor as they prepare for and perform at a truly world-class venue – the Concert Hall at Sydney Opera House. In a special performance, students perform for Sydney concert-going patrons, educators, and family.
In most cases, qualified musicians are invited to apply after having been nominated by a music professional familiar with their accomplishments. Given that not all music professionals are aware of the opportunity to nominate, musicians are also given the opportunity to self-nominate and apply. Applicants who wish to self-nominate must, therefore, additionally include a recommendation from a music professional as part of their application submission.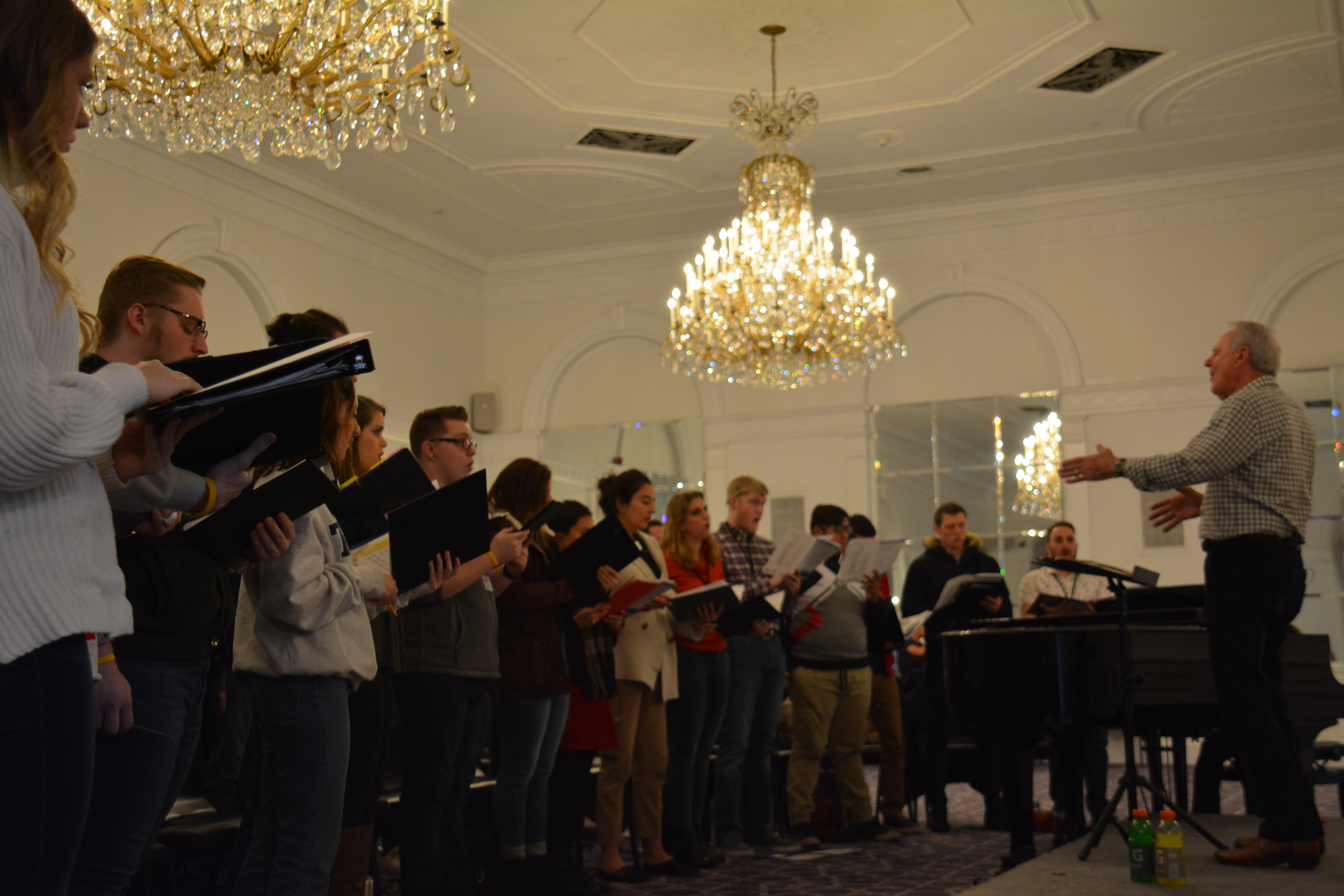 The 2019 Young Adult Honors Performance Series will feature rising young vocalists between 18 and 25 years old. Eligible applicants will have graduated high school or, in the case of international applicants, will have completed their school leaving examinations between 2012 and 2018. Applicants must submit a completed application, which includes:
A nomination or recommendation from a music professional (see above),
An application form and deposit,
A performer biography,
And a 3- to 5-minute audition recording.
Voice Parts and Instruments
The 2019 Young Adult Honors Performance Series at Sydney Opera House will feature a mixed, SATB choir. Prior to selecting applicants for the 2019 ensemble, balance requirements will be finalized based on the repertoire selected by the conductor and the applications received. At this time, based on these requirements and feedback from our Selection Board, selected applicants may be assigned to a different voice part than indicated on their application.
Instrumentalists may apply for the 2019 Young Adult Honors Performance Series at Carnegie Hall.
Evaluation Process and Selection of Finalists
All completed applications received will be reviewed by our expert Board of professional musicians to select the Finalists for the Honors Ensembles.
All applicants will be notified by email on approximately October 31, 2018, regarding their application status for the 2019 Young Adult Honors Performance Series. Following review by our Selection Board, applicants are placed into one of three categories: Finalist (selected to perform), First Runner-up (waitlisted), or Deferred (not accepted and not waitlisted).
Selected Finalists should expect to receive the selected music for preparation by the end of April 2019.
Should any Finalist cancel their participation, a First Runner-up will be offered the opportunity to fill the empty seat.
"

Working and learning from Dr. Redding was fantastic and fun. I learned so much from him as a fellow educator and would like to keep in touch with him throughout my professional career.

"
Victoria
Finalist
The Honors Performance Series is proudly presented and operated by WorldStrides.