Middle School Honors Performance Series at Carnegie Hall Chaperone Information
Music educators are invited to become a part of the 2019 Middle School Honors Performance Series at Carnegie Hall by applying to be a Series Chaperone. This is an amazing opportunity for educators to work with some of the best middle school musicians selected from an international pool of applicants, learn from world-class conductors, experience New York City and become an integral part of a Carnegie Hall performance.
Chaperones serve a critical role, ensuring the safety and security of all students while participating in the Series. Chaperones act as Series representatives and work to ensure the well-being of Junior Finalists, while also having a great time!
Program Dates:
The Series will take place Wednesday, June 19, through Sunday, June 23, 2019.
Chaperones must arrive

Tuesday, June 18, 2019

. Lodging will be provided, and it is essential that Chaperones book their travel so they arrive the night before the students.
Selection Process:
Applications are due to the Series on March 29, 2019. Applications received after this date will be reviewed on a space-available basis.
Applicants will be notified of their status in mid-to late-April. Notifications will be sent by email, and Chaperones will receive instructions on booking travel to and from New York upon acceptance.
We depend on Chaperones to fulfill an essential component of the program. Once Chaperones are selected, the Series expects them to participate fully in the program and complete their individual roles to the best of their abilities.
Qualifications: Chaperones should have a strong music background, experience working with students, and a desire to help make this an unforgettable experience for the Junior Finalists. Family members, boosters, and other non-music personnel are not eligible for this position. While all music directors are encouraged to apply, preference is given to directors who have Junior Finalists participating in the Series, who have participated by nominating students for the program, or who have a demonstrated record of developing student performers.
Application Requirements: The application form at www.honorsperformance.org/middle-school-chaperone-application will require the following information from all applicants:
Completed application form indicating agreement to the Chaperone Terms and Conditions
A brief teaching resume indicating experience working with student musicians
Background check authorization (or non-convict letter for applicants who have completed a Series background check in a prior year); as the safety and well-being of the Junior Finalists is our primary concern, all applicants MUST pass a standard background check in order to be considered as a Chaperone.
Inclusions for Selected Chaperones:
$50 stipend per student payable immediately following the Series (contingent upon successful completion of responsibilities)
25 Professional Development Points (please talk with us for more details about how this educational program also helps fulfill your ongoing professional development requirements)
Five nights' lodging in a double occupancy room at the Series hotel (based upon a Tuesday, June 18, arrival)
Admission to all Series activities, including touring, a Broadway show, and the Carnegie Hall performance
All ground transportation during the program that is to or from all Series activities
Exposure to world-class conductors during the program
Chaperones are responsible for their own transportation to and from New York and their meals during the program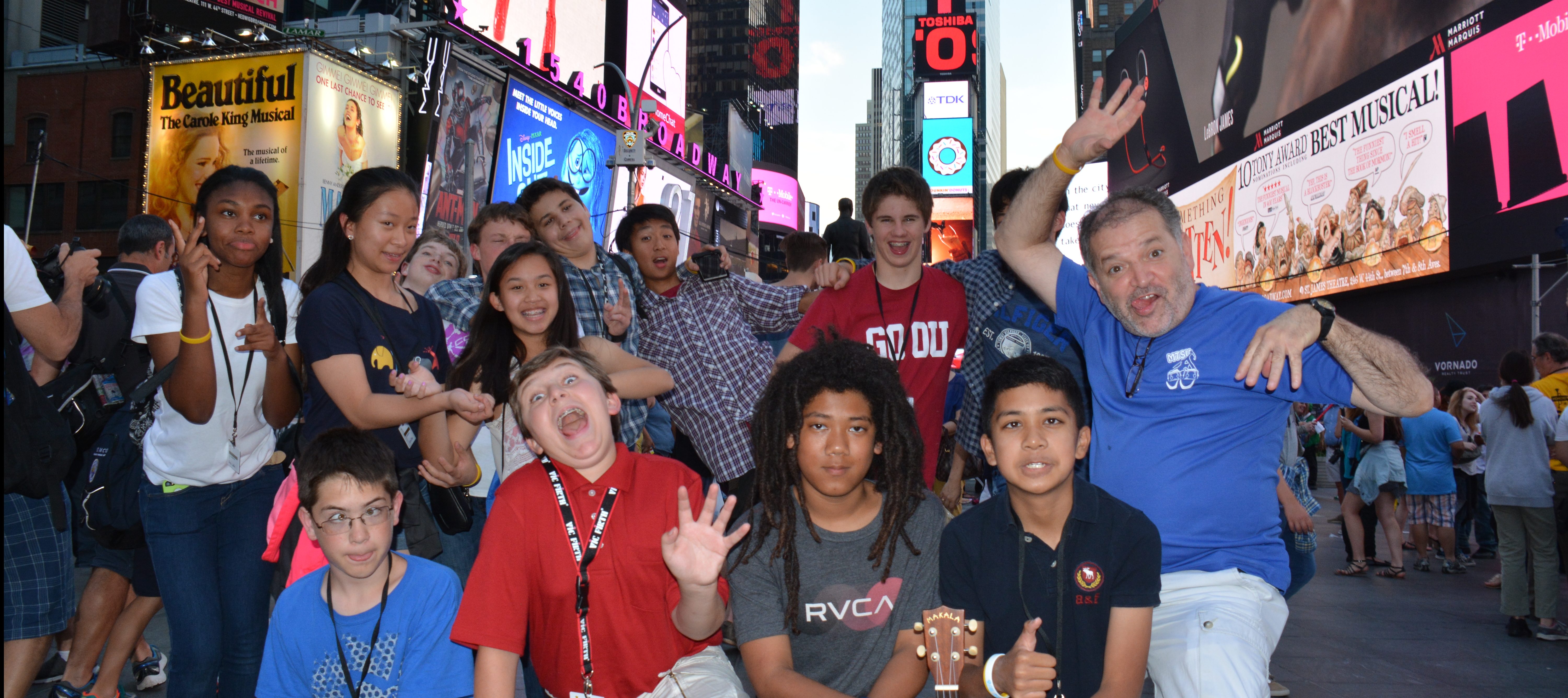 Chaperone Responsibilities: The primary responsibility of each Series Chaperone is to lead and have oversight for (supervise) approximately 15 assigned Junior Finalists participating in the program. Additional responsibilities include:
Pre-Program:
Attend training conference call
Complete background database check
Provide information for "Chaperone Profile" to be sent to students
Contact each participant to introduce yourself, review program expectations, and establish a Day 1 meeting place
Attend program review on Day 1 – Chaperone Meeting
On-Program
Work closely with program staff and other Chaperones to ensure a smoothly run program
Assist with greeting students and families on arrival day
Supervise students and enforce rules of behavior
Escort students to meals and supervise them closely during meal time
Attend Junior Finalist activities and touring, including assigned rehearsal (scheduled in advance)
Oversee Chaperone group as students participate in activities, including at the hotel
Serve as the point of contact for Junior Finalists
Know where your students are and account for them at all times
Inform students of proper behavior and stress consideration for the hotel and venues
Instruct student to call the emergency office number should they get separated from the group
Meet Night Chaperones at the hotel in the evening and be available for any issues that arise
Distribute event tickets
Assist with last day departures from the hotel
Have fun and share this amazing experience!
Your Relationship with the Series: If selected as a Chaperone for the Honors Performance Series, you are an independent contractor and not an employee. You are responsible, however, for operating within the parameters set by the Honors Performance Series and its parent company, WorldStrides. These parameters have been designed to promote safety and to maintain the excellent reputation enjoyed by the Honors Performance Series, WorldStrides, and the Chaperone family. As an independent contractor, you are solely responsible for the payment of all taxes, workers' compensation, or any similar type of payment.
Program Itinerary: (tentative and subject to change)
The Series expects Chaperones to supervise Junior Finalists during their time in New York. An essential component will include escorting Junior Finalists to meals outside the hotel since meals are not included as part of the program packages.
Sample Program Itinerary


(tentative and subject to change)

Day
Activities
Tuesday
June 18, 2019

Mid- or late-day Chaperone arrival in New York City
Hotel and program check-in
Evening Chaperone welcome meeting
Free time in New York

Wednesday
June 19, 2019

Morning program overview and Chaperone meeting
Junior Finalists arrive in New York throughout the afternoon and evening

Thursday
June 20, 2019

Morning rehearsal
Mandatory Chaperone meeting
Afternoon rehearsal
Evening Broadway show

Friday
June 21, 2019

Morning rehearsal
Mandatory Chaperone meeting
Afternoon rehearsal
Evening: Finalist Celebration in Times Square!

Saturday
June 22, 2019

Morning: Guided tour in Manhattan
Afternoon: Final rehearsal
Evening: Carnegie Hall sound check & performance

Sunday
June 23, 2019

Junior Finalist farewell and departures
Chaperone departure after 2:00 p.m.
The Honors Performance Series is proudly presented and operated by WorldStrides.